The wildfires in surrounding areas have blanketed my city in a dense, thick smog. It was so thick this morning on my way to work I could not see the sun at all, though there were no clouds in the sky.
Shortly after I arrived at work, the sun barely started to peek through the smoke, and I couldn't resist grabbing a few shots. I took 5 different exposures and combined them into the final image using some HDR software. I've dabbled in HDR shooting in the past, but this is the first result I'm mostly happy with.
Shot with a Canon 60D and a Canon 55-250 lens at 250mm.
First, the final image: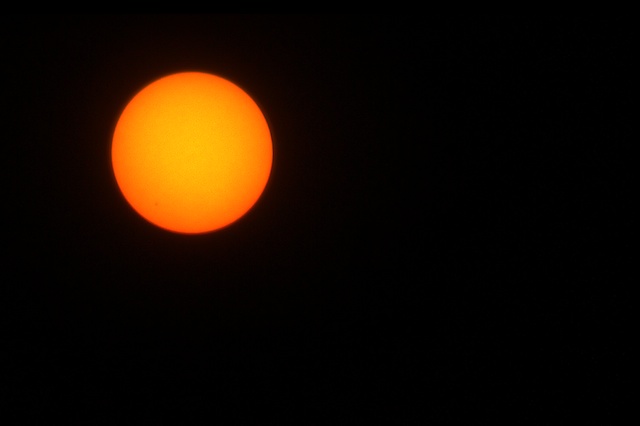 Here are the originals: