Have you ever looked at a photograph and wondered "how did they do that?".  In today's world, the answer is usually that the photographer used Photoshop or some other image manipulation program to bend the pixels to their will.  However, there are some effects that even the best graphic artists cannot exactly replicate, and attempts to fake it are easy to spot.
Every now and then I run across a photo that gets me thinking not only about how the photographer produced the effect, but how I could produce something similar as well.  Today as I was looking through some stock photography looking for an idea for a logo, I ran across an image of a hand holding a light bulb that appeared to be lit without being plugged in.  A few moments of inspecting the image made it obvious that the photographer had simply cleverly placed a very focused light source so that it appeared to be emanating from the bulb.  The big giveaway in this instance was that the filament was not lit, making it obvious that they had simply shined an external light source on the bulb.  Here is the image in question: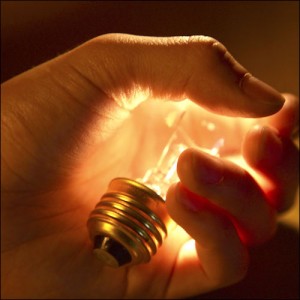 Some very clever placement of the fingers help obscure the small focal area of the spotlight, but it appears that they simply lit it from above with a very narrow beam.  Interesting shot, but the light is just not quite right.
So I set out to improve upon the concept.  Using my speedlite flash and an external trigger, I was able to capture the follwing: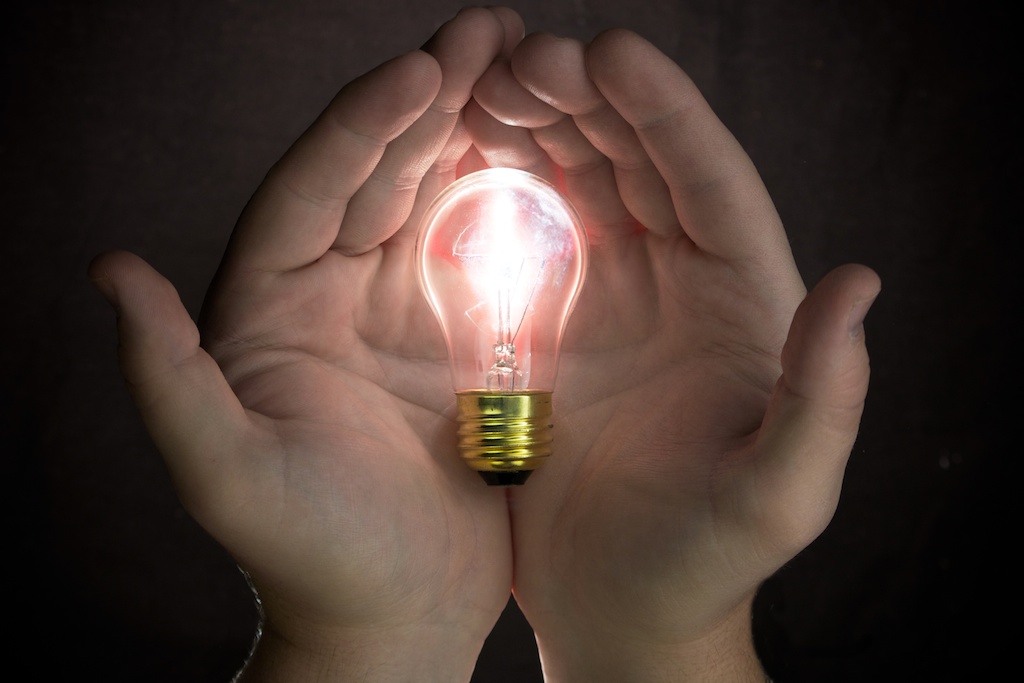 To do this shot, all I did was place the speedlite on the ground, and place my hands over the top of it, completely obscuring it from view.  Then I slightly opened just a small space between my hands directly behind the bulb.  There is some additional fill light from some softboxes to light up the surface of my hands as well.
So there you go – my first foray into trick photography.  What do you think of the results?