A few days ago I finally picked up my first DSLR camera – a Canon Digital Rebel XTi.  I bought it secondhand, and even though it is nearly 4 years old it is still in excellent condition.  I've spent the last few days learning how to use it, and have been very pleased with the results of the images I've been able to shoot so far.  It came with a pretty decent 28-300mm telephoto lens, which I used tonight to take some pictures of the moon.  Here's one of the best shots: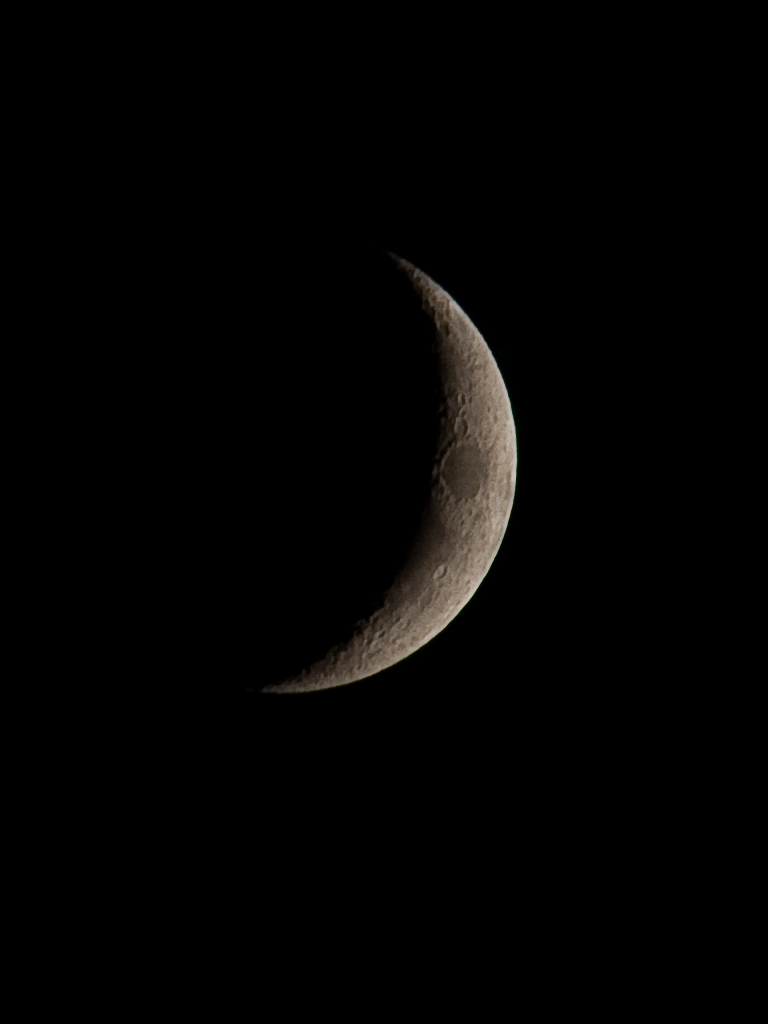 | | |
| --- | --- |
| Date and Time: | Sept 11, 2010, 9:49 pm |
| Location: | Meridian, ID |
| Focal Length: | 300mm |
| F-Stop: | 20 |
| Exposure Time: | 1/4 second |
| Format: | Raw |
This image has not been altered other than to sharpen it up some when converting it from RAW to jpg, and crop it down to fit reasonably on this site.  Let me know if you'd like to see the original.